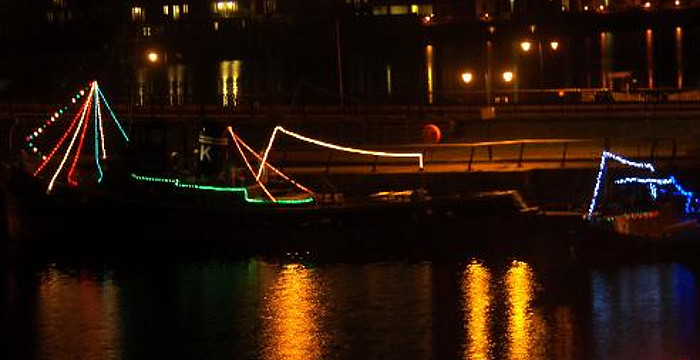 MT Kent is based in Basin No.1 at Chatham Marina in Kent. Together with its 1966 cousin they take part in events throughout the year, and every Tuesday and Saturday morning the volunteers will be pleased to show interested people around and talk about the boats.
The Kent is a well known attraction at various festivals around the east coast of England, and across the sea in the Netherlands and Belgium.
In 2012 the Kent was part of the Queen's Diamond Jubilee Pageant on the River Thames, and in 2013 the Kent and the Fearnought were performers in "The Ships Opera" also on the Thames in the Pool of London.
Every Christmas the tugs are decorated for the season and create a bright and welcome show of colours which reflects on the water. The picture below was taken in 2011, and the one above in 2013. The blue lights are on a Thames Tosher called the Fearnought.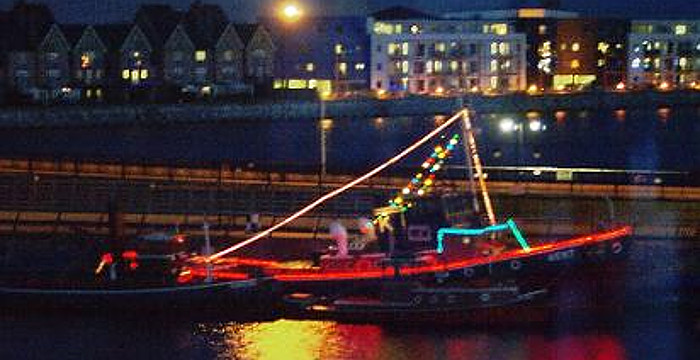 Behind Kent is the steam tug Barking. She is not owned by us but by the VIC 96 Trust (details here)